about me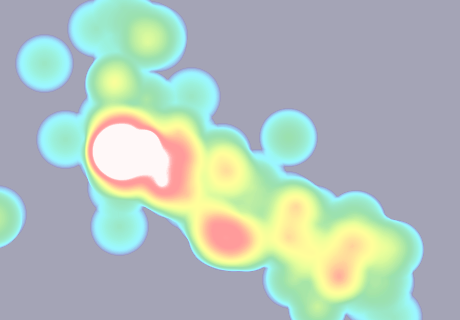 Welcome to Brian.Indrelunas.com, home to everything you never wanted to know about me, Brian Indrelunas.
I'm a 24-year-old graduate of Arizona State University, and I'm also an alumnus of Chandler High School, though some days you'd think I'd gone to Degrassi Community School judging from the way I talk about the characters from Degrassi: The Next Generation.
If you're on facebook, you can click my profile picture to the right to find out all sorts of other juicy details about my life, like the fact that I'm ridiculously United Methodist or that I'm a Flinn Scholar.
---
What is Brian.Indrelunas.com?
It's my refrigerator, a place to stick things like cool pictures, records of my accomplishments, and the things that my friends do that make me proud of them. It's also a nice, cool place where I can store my memories and know that they'll be well preserved.
It's also my megaphone, a place for shout-outs, rants and the occasional emotional babbling. Through Brian.Indrelunas.com I can tell people both near and far about my life. Chandler, Carthage, the Caribbean... as long as you can access the Internet, this megaphone can reach you. And you can also "holla back" via the commenting apparatus or by e-mailing me.
Finally, it's my vacuum — sucking up seconds, minutes and hours of my life as I struggle in the endeavor to archive my life (or to just post something funny), as I decide whether the picture should be this big or this big or if something should be this color or that. And when I add a new feature, like "listening to," I'm out for hours as I work to get all the details right and all the little bugs worked out.
Overall, though, I think it's worth it. However much this site may seem like a vacuum, as long as it also remains functional as a fridge and a megaphone it'll serve its purpose, and it'll be worth it.
---
June 13, 2003
Indrelunas a fan of Christian rock, greasy enchiladas, dreams of career success
Student editor learns tolerance after many moves
By Elizabeth Rajchel, The Student Press
When Brian Indrelunas was just three, his family packed their belongings and moved from their residence in Indiana to Illinois. The move, although not earth-shattering to the toddler, marked the start of many home changes—five to be exact.
Through it all, he acquired tolerance, a quality that has enabled him to cope with frequent location changes—a quality that he believes will give him an edge as a journalist.
In his childhood, Indrelunas went through the typical job phases all children go through, such as aspiring to be an astronaut or a policeman. When he was 15, he moved to his present residence in Chandler, where he pursued more promising job opportunities.
The now 17-year-old reflects on his days past and said, "I now consider sleep a fun activity."
"This statement not only reflects Indrelunas's natural cunning wit, but it also reveals what a busy young man he is," said fellow Summer Journalism Institute Colleague Jessi Calkins.
On top of serving as a staff reporter at Chandler High, he pulls double duty as the editor in chief of The Wolf Howl. When Indrelunas isn't tied up trying to make the deadline, one could find him attending a National Honor Society meeting or catching a few laps in the pool as a member of the school swim team. This summer however, Brian is keeping busy attending the Arizona State University journalism program.
This self-proclaimed "print-junkie" rarely ever gets a break, and when it does he savors the occasion. The opportunity arises when he is chomping down on a sinfully greasy cheese enchilada, a delicacy amongst the teenage race and a favorite for Indrelunas.
"We discussed the ethics of breaking into the school, just to get some assignments done."
When he gets a craving for music, Indrelunas turns to to the genre of Christian rock. He takes much solace out of indulging in a good CD.
"Christian music serves as encouragement." He said. Like many of his peers, music plays an integral role in everyday life- like friends, he finds music is a constant accompaniment.
Though Indrelunas has much in common with kids his age, a few things also set him apart. Unlike the typical high school student, he has a strong desire to attend school, and believes just going through the motions is a waste of time. Academics serve as a high priority in Indrelunas's life, and he has even jokingly stated, "We discussed the ethics of breaking into the school, just to get some assignments done."
Peer Jessi Calkins also has this to say about Indrelunas: "Brian is one crazy kid; with him there's never a dull moment and he can always make the group laugh."
From his passion for writing, to his love for music and greasy enchilada, Indrelunas is out to prove to the world that he is not just another face in the crowd. The sheer fact hat he was accepted into the Walter Cronkite School of Journalism Institute at the age of 17 is a testament to his will to succeed as a journalist.