When I was putting up stuff in my bedroom, instead of spacing things out, I left a big open space just in case I felt like buying some srs biz fancy artwork or something of the sort:
That empty spot has been there for almost a year, but now that Sam's moving and doesn't have room for The Bee in Laguna Beach, it has been passed down to me… and I knew right where to put it:
The Bee is srs biz, btw. It's appeared on multiple cable news networks and was also mentioned in Wired. No foolin':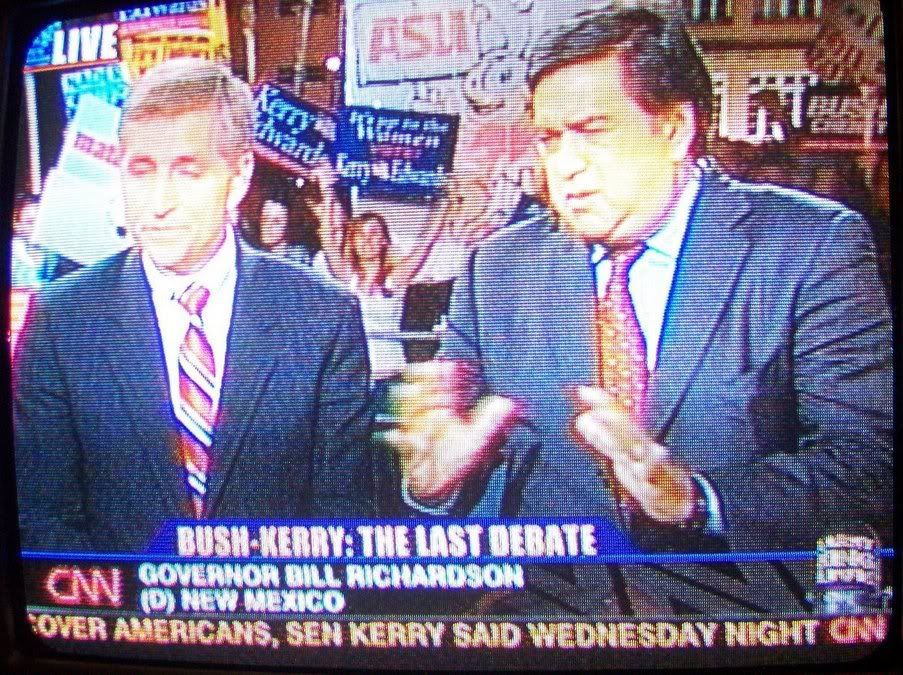 So it totally counts as fancy artwork, and I hereby declare the decoration of my bedroom officially complete.